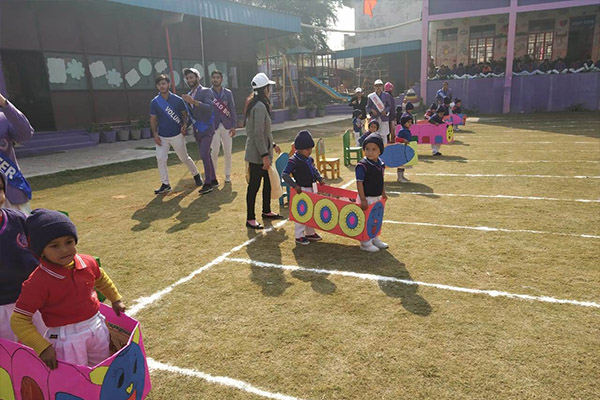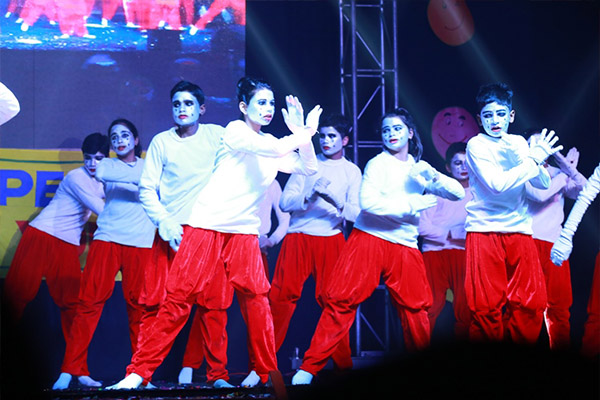 ACTIVITIES ORGANISED
IN
DELHI VIDYAPEETH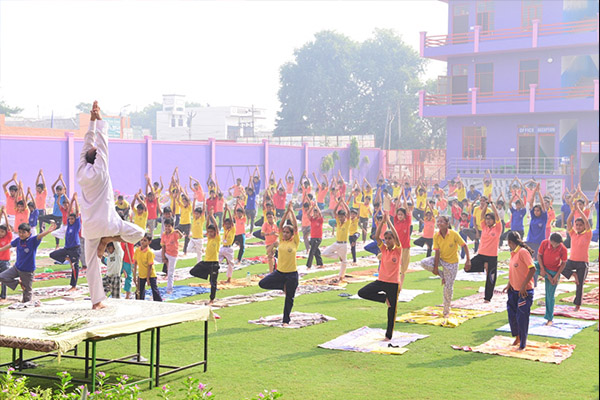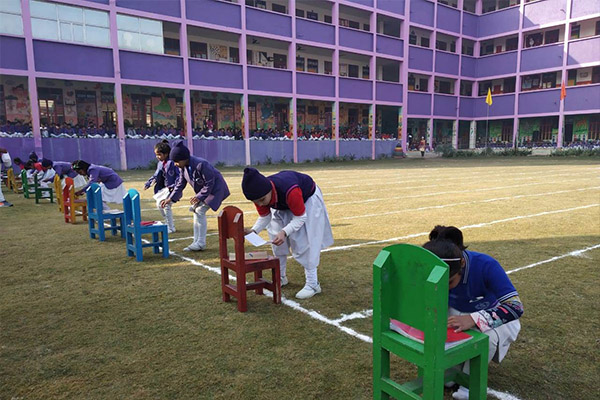 GAMES AND SPORTS

Games and sports are an inevitable part of school curriculum. Housewise sports competitions like race, long jump, badminton, football, musical chair, handball, hurdle race etc are held regularly. These different events inculcate sportsmanship in students and develop qualities such as leadership, teamspirit and many more. The school believes that important lessons of life like honesty, loss, win etc can only be taught in fields and to impart same in students games are organised. Students also participate with full enthusiasm and courage in the events organised. This makes them physically and emotionally strong enough to face the upcoming challenges of life. The games and sports sometimes serve as a helping hand in their success in sports field and help them to stay free from diseases.



CULTURAL ACTIVITIES

Housewise activities are an integral part of this curriculum and develop intellectual, moral, physical and aesthetic qualities of students. These type of activities not only play entertainment role but do encourage students to learn more and outshine their qualities. Different awards are also provided to students to encourage them and praize them for their hard work. This praize works as an insipiration for students and help them to grow in better way. Various competitions of art and craft are also held to bring out the hidden talent of students. Competitions like best out of waste provide an opportunity to students to add wings to their thoughts and make a beautiful thing. Poster making and drawing competitions make students bring their imagination on paper.



EDUCATIONAL EXCURSIONS

In order to impart the quality education and make the students aware of the different parts of the country, educational excursions are organised timely. This not only help students to relax but also provide them practical experiences of life which help them a lot in the long run. The lessons taught by life are equally important as studies. They not only provide experiences but do contribute towards overall development of students. The experiences gained by students always stay with them and teach different lessons of life. Teachers also accompany students on these excursions and make them aware about the history associated with the places. This also bridges the gap between the teacher and student and makes it easy for both to communicate better. Teacher comes to know how to deal with the students and students find it easy to get solution of their problems.



QUIZ COMPETITIONS

The school organizes quiz competitions from time to time to make students work under pressure. Students are divided into different teams as per classes and then questions are asked from them which they have to answer in specific time period. If the contestants are not able to answer the question then it is passed to the audience. All students get involved in the quiz and enhance their knowledge. This type of fun learning helps them to remember the things for a longer time. The teachers also participate in the quiz as mentors and motivate the students to answer the questions in the time specified. Students also participate with full enthusiasm and the winning team at last is praized and awarded by the principal. This competition also help the students to learn the importance of team work.